Last updated: 5th May 2019
---
Press Release
"Water Diplomacy" Course held in Dhaka
Dhaka 04 May 2019
Foreign Service Academy, Dhaka organized the first ever "Certificate Course on Water Diplomacy" at the State Guest House "Sugandha" from 27 April to 4 May 2019. More than 25 mid level officials from different government entities attended the course. The closing ceremony of the course was held on 04 May 2019 at the Foreign Service Academy at 1030 hours. Foreign Secretary distributed certificate among the participants upon successful completion of the course.
The course offered a great opportunity for the government officials to get acquainted with a wide range of issues pertaining to water discourse. The course was designed in a way as to enhance deeper understanding of the complexities of water management, cooperation, coordination and constraints and prospects including the legal framework to the regional and global scenarios. The participants of the course also took part in negotiation simulation on regional water resources system. Policy makers, academicians, scholars and water experts from home and abroad the world conducted sessions of the course.
The participants expressed that they have been highly benefited of the course and want to participate such courses more and more. They thanked Ministry of Foreign Affairs and Foreign Service Academy for taking such a timely initiative to enlighten them with cutting edge knowledge and information about water and other relevant issues. Foreign Secretary thanked the trainees for seriously taking the course. He hoped that this course will be organized every year with a view to developing skill and expertise among the government officials on water issues. Foreign Secretary thanked Principal of the Foreign Service Academy for smoothly organizing the week long course.
2019-05-04
---
Hon'ble Foreign Minister
H.E. Dr. A. K. Abdul Momen, M.P.​
Profile
Write to the Foreign Minister
Hon'ble State Minister
H.E. Md. Shahriar Alam, MP
Foreign Secretary
Mr. Md. Shahidul Haque
Write to the Foreign Secretary
Central E-Services
Emergency Hotline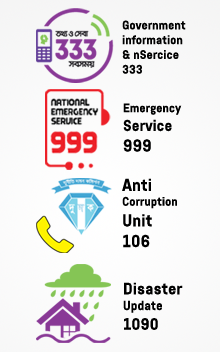 Mujib Borsho Logo Competition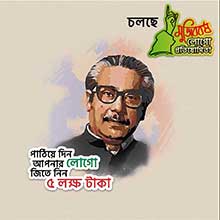 Innovation Corner