Last updated: 13th June 2019
---
Press Release
Bangladesh Condemns Houti Missile Attack on Saudi Airport
13 June 2019, Dhaka
Bangladesh strongly condemns the missile attack targeting Abha International Airport of Saudi Arabia by the Houti rebels on 12 June 2019 that left 26 civilians injured including several women and children.
While expressing sincere sympathy to the innocent victims of this attack and praying for their early recovery, Bangladesh expresses solidarity with the brotherly Kingdom of Saudi Arabia in the face of such aggression and remains steadfastly committed to any collective effort for maintenance of peace, security and stability in the region.
2019-06-13
---
Hon'ble Foreign Minister
H.E. Dr. A. K. Abdul Momen, M.P.​
Profile
Write to the Foreign Minister
Hon'ble State Minister
H.E. Md. Shahriar Alam, MP
Foreign Secretary
Mr. Md. Shahidul Haque
Write to the Foreign Secretary
Central E-Services
Emergency Hotline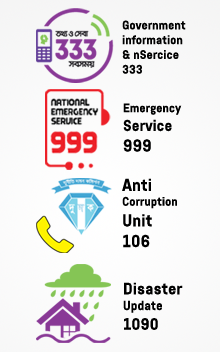 Innovation Corner